Well here goes...
The project was to make a car on photoshop from a car that is drawn. It isn't a replica of a real one, it's completly custom. Ive gone for the 3dr coupe style and aggressive looks. Take a look, obv all the black will be replaced with lights wheels etc etc.
My amazing drawing skills
: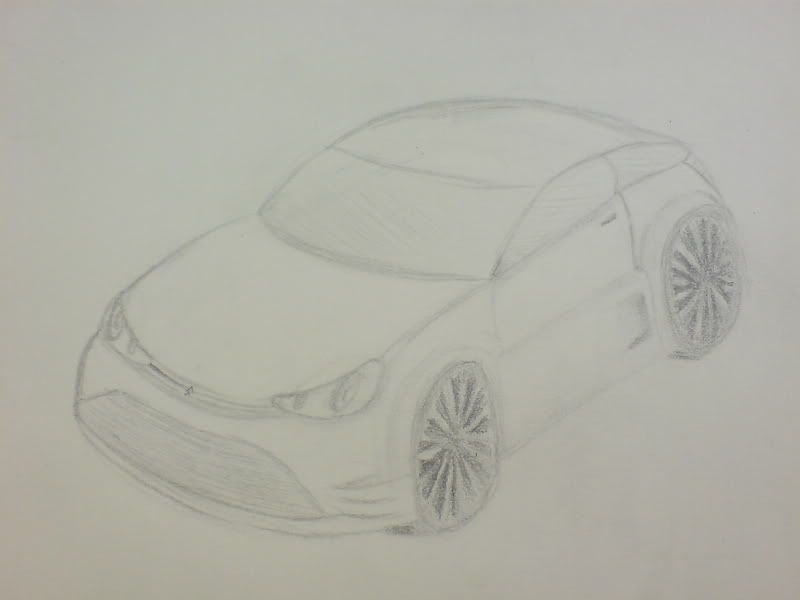 Custom Project thing:
Ideas on where to go next and tips on reflection etc would be appreciated
Thanks!